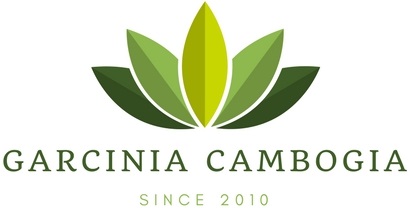 Unknown
: Using Twig_Autoloader is deprecated since version 1.21. Use Composer instead. in
/customers/d/2/6/garciniacambogia.be/httpd.www/system/library/template/Twig/Autoloader.php
on line
30
Unknown
: Using Twig_Autoloader is deprecated since version 1.21. Use Composer instead. in
/customers/d/2/6/garciniacambogia.be/httpd.www/system/library/template/Twig/Autoloader.php
on line
30Unknown
: Using Twig_Autoloader is deprecated since version 1.21. Use Composer instead. in
/customers/d/2/6/garciniacambogia.be/httpd.www/system/library/template/Twig/Autoloader.php
on line
30
Koolhydraat Blocker
Koolhydraat Blocker
Prijs in spaarpunten: 1000
Model:
001-55843
Spaarpunten:
250
Beschikbaarheid:
Op voorraad
De Koolhydraat Blokker is ideaal om koolhydraten weg te drijven uit uw lichaam. Zeker wanneer u van te voren weten dat u veel koolhydraten binnen zult krijgen (een uitgebreide brunch, lunch of diner) is de Koolhydraat Blokker van Green Life Investments perfect om deze tegen te gaan.

* Ideaal als u een koolhydraat rijke dag tegemoet gaat.
* Blokkeert koolhydraten die uw lichaam in willen komen.
* Goedgekeurd door EU safety.

Inhoud: 60 capsules per verpakking
Goed voor: 1 maand.

Gebruik:
De aanbevolen dosis is 2 capsules per dag. Best in te nemen met een glas water (250ml) minimum 30 minuten voor uw maaltijd. De dagelijkse aanbevolen dosis niet overschrijden. Een voedingssupplement mag niet als vervanging van een gevarieerde en evenwichtige voeding en gezonde levensstijl worden gebruikt.

Waarschuwing:
Bij gekende overgevoeligheid voor een ingrediënt het product niet gebruiken. Koolhydraat Blokker niet gebruiken in combinatie met opwekkende middelen of overmatig alcoholgebruik. Buiten het bereik houden van kinderen. Koolhydraat Blokker koel en droog bewaren.

Extra informatie:
Dosering: 2 capsule
Inhoud per verpakking: 60 capsules van 500mg


Voedingssupplement - Nahrungsergänzungsmittel - Food Supplement - Complément Alimentaire - Supplemento Allimentaria.


Disclaimer: Het resultaat van Koolhydraat Blokker is niet gegarandeerd, maar kan wel behaald worden.
Unknown
: Using Twig_Autoloader is deprecated since version 1.21. Use Composer instead. in
/customers/d/2/6/garciniacambogia.be/httpd.www/system/library/template/Twig/Autoloader.php
on line
30